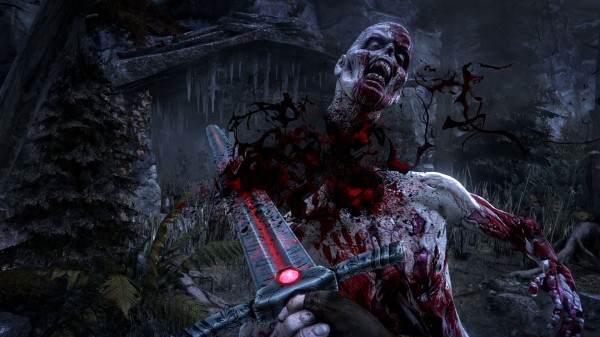 We've heard a little bit about Techland's latest project Hellraid since it was revealed back in April, but today the company has chosen to provide a few more details about the game. As described by Techland in their press release, Hellraid is a "first person co-op slasher" where the company is blending classic hack and slash action with a more advanced combat system based around timing and precision.
The game will offer both single player and co-op gameplay where players can complete quests and explore the world in single player to develop their character and play co-operatively to challenge each other for who is the best in the game.
Hellraid will take players through various worlds using magical portals and each area can be played an unlimited amount of times allowing players to go back and finish side-quests and tackle areas with their friends as they slay monsters with both melee, ranged and magical weapons. There will even be unique skills for the four main character classes in the game which consist of a Warrior, Mage, Paladin and Rogue.
The title will also feature a Dungeons and Dragonsesque "Game Master" which will make sure that each time you play through an area in Hellraid players will be given an all new experience, especially when areas are tackled in co-op. Currently Hellraid is set to be released on the PC, Xbox 360 and PlayStation 3 sometime this year and to go along with these new details the company has released a handful of screenshots which can be found below.