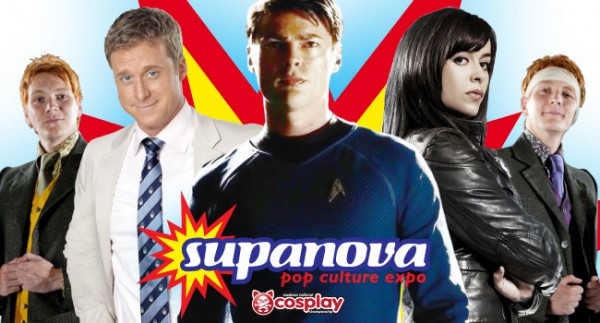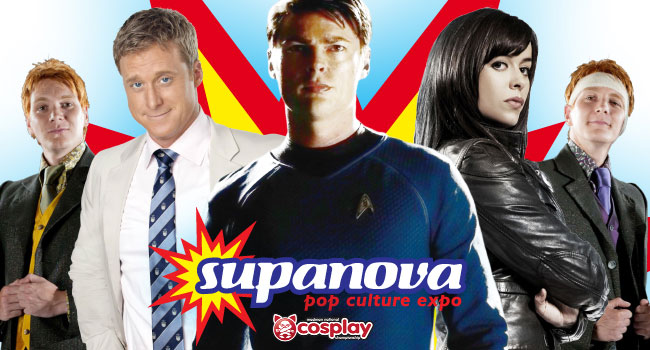 Australia's Supanova is returning once again in 2013. And once again, you can expect all the fun and excitement of Australia's largest pop culture expo with all things TV, film, anime, cosplay, video games, comic-books, manga, science fiction, and nerd culture.
Not only this a buch of special guests are set to make an appearance from stars of The Hobbit, the new Star Trek film, Torchwood, and Buffy.
Supanova is set to tour around Australia kicking off with on:
Sydney, June 22 – 23
Perth, June 28 – 30
Brisbane, November 8 – 10
Adelaide, November 15 – 17
and Gold Coast and Melbourne in 2014 on April 4 – 6 and April 11 – 13 repectively.
Full list of special guests:
• Karl Urban [Star Trek Into the Darkness]
• Margot Kidder [Superman]
• Alan Dudyk [Serenity/Firefly]
• James & Oliver Phelps [Harry Potter]
• Clare Kramer [Bring It On/Buffy]
• Eve Myles [Torchwood]
• Kai Owen [Torchwood]
• Bradley James [Merlin]
• Eoin Macken [Merlin]
• Rupert Young [Merlin]
• Tom Hopper [Merlin]
• Aidan Turner [The Hobbit]
• Adam Brown [The Hobbit]
• Jed Brophy [The Hobbit]
• Mark Ferguson [Lord of the Rings]
• Greg Cipes [voice-actor Ben-10 Alien Force]
• Richard Horvitz [Invader Zim]
• George Perez [The Avengers/Crisis on Infinite Earths]
• Chris Claremont [The Wolverine/Uncanny X-Men]
• Raymond E. Feist [author of Magician and the Riftwar Sagan]
• Kylie Chan [author of Dark Heavens]
For more information and ticketing head over to Supanova's official website