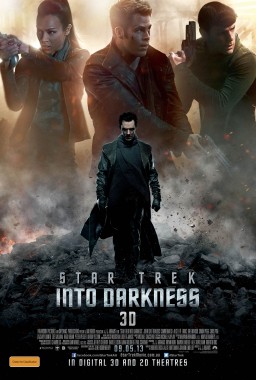 Star Trek Into Darkness has hit theatres worldwide, and is being extremely well received critically (especially from fans), including by us.
Now you can see that reception in the following 'World Reaction' featurette released by Paramount, which showcases the stars of the film as they traveled around the world to the numerous international premieres where Trekkies and newbies to the franchise alike expressed their being impressed.
Along with that clip, viewable directly below, another featurette entitled 'Into the Music' details composer Michael Giacchino's process in creating the score for the movie. Giacchino has worked on almost all of Bad Robot's projects, in TV and Cinema. That video is embedded at the bottom of this article.
World Reaction Featurette