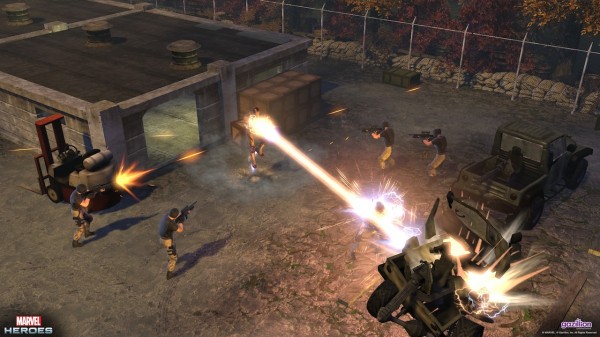 As the major event this weekend is the wide release of Iron Man 3, Gazillion Entertainment is taking the time to cross-promote the movie by holding an open beta for this weekend for the upcoming Marvel Heroes. But of course, it wouldn't really be a cross promotion without major ties to the movie itself, which is why they have released a trailer to show off all the options that Iron Man fans can choose from.
The trailer, titled "Specialty Suits", shows off some of the different suits that players that choose Iron Man can pick from including those from the comics and apparently even more from the movies. Featuring plenty of different armor suits each with different abilities, especially all those suits produced in the gap from The Avengers to Iron Man 3, the trailer does a great job showing off the versatility that makes Iron Man so unique.
Players can watch the trailer embedded below to see all the different Marks and what they do, while those interested in checking out the open beta for Marvel Heroes can get in this weekend by registering at their website HERE.