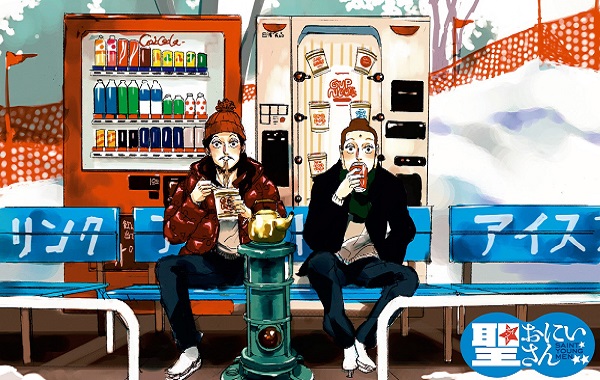 Preparations continue as the release of the new Saint Young Men movie draws closer, creating anticipation amongst  fans.
The film, adapted by A-1 Pictures, is set to screen on May the 10th in Japan with the added incentive of special merchandise offered to audience members who show up for the first screening.
Audience members will be able to purchase goods from theaters including Saint Young Men T-shirts, Jerseys and A4 sized post cards. Earlier this month it was announced that a special booklet would be on sale and will be sold on a "first come, first serve" basis. The booklet contains special interviews with the cast and crew, art work from the movie and original cover art from the Saint Young Men's mangaka, Hikaru Nakamura.
The original soundtrack for the movie will be released tomorrow and a special event celebrating the launch will take place in June.
Saint Young Men originated as a manga back in 2007 and is still ongoing in Morning 2 Magazine; the manga is based around the lives of Jesus Christ and Buddha, who share a Tokyo apartment together whilst on their vacations on Earth. Click here to check out the official website of the movie.