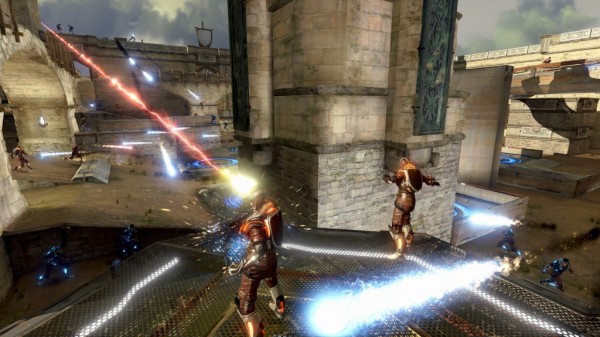 ShootMania Storm, the fast-paced competitive arena shooter from Ubisoft, has been blessed with an update to give players more modding and customization abilities. These enhancements will let players tweak not only appearances, but the gameplay itself as well.
Features added with the newest update include:
Character Skin Importer: Players may now create and play with their own customizable avatars so they can design team uniforms, use clan insignias or simply develop any avatar of their own imagination
Object Importer: Players may create and import items and dynamic objects
Additional Features:

New features for scripts
Additional controls for bots
New items and objects API and features
The ability to use Mousewheel to change actions or weapons
New Storm blocks for map creation and decoration
For the full technical breakdown, be sure to head over to the official forums here. You can also check out our impressions and some gameplay footage with our ShootMania episode of CC Impact!  Also make sure to check out the trailer below that includes some of the new changes.