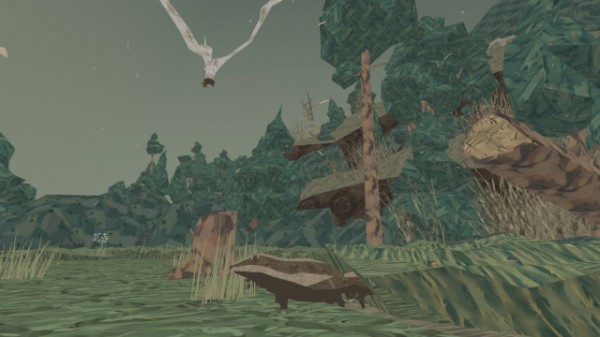 Might and Delight, the studio behind the upcoming Shelter, have released a sample of gameplay footage in the form of a video for everyone to watch. The game appears to be about the survival of a mother badger and her younglings, and it looks as though players will find themselves fending for the mother and her cubs.
To quote the Press Release:
"We have been dying to show a lot more of Shelter and couldn't keep things under wraps anymore. It's still a game very much under development, but we're thrilled to finally show some gameplay footage", says Andreas Wangler, lead level and game designer, Might and Delight.

The trailer will showcase key game play elements such as the hunt for food that is the most important aspect of life out in the wild for the badger mother and her cubs. The more they eat, the more they grow and the more active they become.

"Food isn't everything though"  Andreas continues. "We also wanted to show you some of the dangers you'll encounter where the mother must work to shelter her cubs from the perils of the wild."
Be sure to check out the gameplay video embedded below for more info. Check out the Greenlight page for more details.