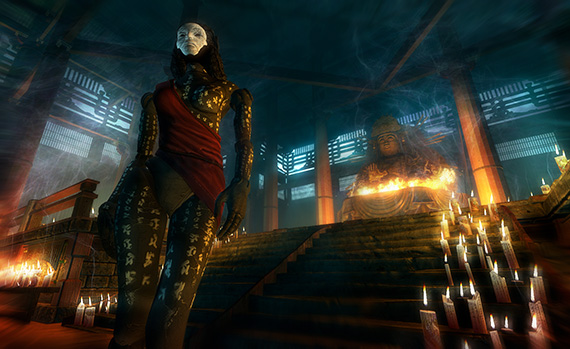 Independent developer Flying Wild Hog (Hard Reset) and publisher Devolver Digital (Serious Sam 3: BFE) have announced a re-imagined Shadow Warrior for the PC, PS4 and the next Xbox. Apparently "health pick-ups, no weapon limit, ridiculous one liners, unlimited shurikens, and more Wang than you can handle" have been confirmed.
Shadow Warrior was a 1997 first-person shooter by 3D Realms that mixed combat with guns, blades and magic. Zilla Enterprise's corporate shogun is ordered by his employer to find a legendary blade called the Nobitsura Kage which is connected to ancient gods from another realm. The player must discover the truth while pushing back a demonic invasion.
The new Shadow Warrior is launching on PC via Steam and other digital download services this fall (spring for us Aussies) with a next-gen console release set to follow in 2014.
Check out the teaser trailer and screenshots below. For more info visit the official site and follow their Twitter page.