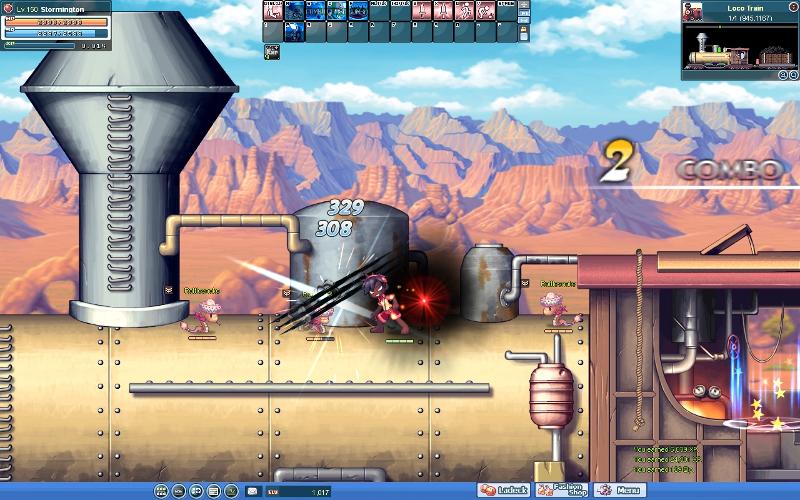 Free to play online game La Tale is about to be hit by a Storm. Season 2:Storm to be exact. OGPlanet today announced that the longstanding fantasy MMORPG will receive its biggest update since the game's debut in the west almost five years ago.
Storm introduces several new features into the game including:
Completely Revamped Gameplay, everything reworked from the ground up
New Hybrid Class: Soul Breaker, for a total of 35 unique classes, harnessing the power of souls for a variety of attack and defensive styles
Classes Re-Imagined for Second and Third Class advancements, level up faster to reach the maximum with skill trees overhauled to reflect enhanced skills
Enhanced Skills for all classes to challenge boss monsters and opponents
Unified Weapon Enchantment with simplified items and interface
Quests and Towns re-mapped with shorter routes, more challenges, and greater rewards
New HD Settings to enjoy La Tale like never before
Executive Director of OGPlanet Jason H. Lee had this to say
"We're thrilled to be finally rolling out Storm for our North American players…The La Tale community is incredibly enthusiastic and they bring so much to the online play experience. We're very happy to have such a supportive group of players."
La Tale is known for its fantasy setting, massive customization and a reputation for having one of the friendliest online communities, which is a pretty great title to see considering the state of some online communities. If you would like more information on La Tale, visit the official website. You can check out the epic animated and gameplay trailers for the update below.
Gameplay Trailer
Gameplay Trailer