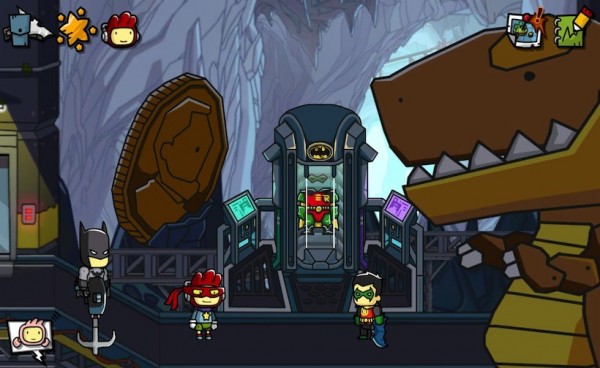 5th Cell's Scribblenauts series has always been very enjoyable and light-hearted and we've seen a few of them so far and although some people may be getting tired of the series, those people will likely want to stick around for this news.
Today it was announced by Warner Brothers that the next game in the Scribblenauts series is Scribblenauts Unmasked: A DC Comics Adventure which will have over 2,000 heroes, villains and other characters from the DC Universe.
How do they have so many you ask? Well it seems that there will be numerous versions of some heroes. To commemorate the game's announcement the company provided the below announcement trailer and screenshots. Currently Scribblenauts Unmasked is set to be released on the 3DS, Wii U and PC sometime this fall which translates to this spring for Australia and New Zealand.