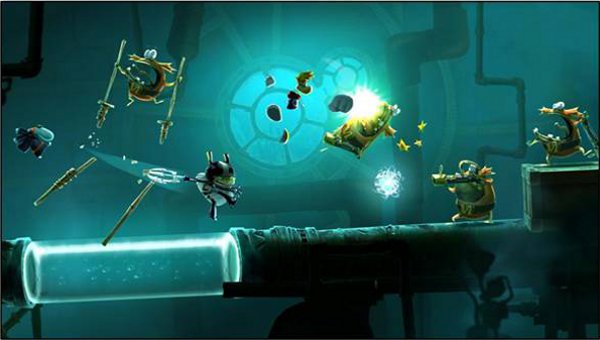 Rayman Legends is looking to have some pretty interesting world for players to explore and complete. In the last video released Ubisoft showed off the "Fiesta de los Muertos" world, so today they've got a brand new trailer showing off the underwater world of "20,000 Lums Under the Sea".
Building on the gameplay of Rayman Origins, this water logged world in Rayman Legends features all new elements of stealth and infiltrating the enemy base as players swim through the levels. Watching the trailer, the focus includes utilizing light and shadow to bypass enemies patrolling the depths, which is pretty good as Rayman and friends are pretty useless in a fight when swimming around.
Players can watch the trailer for themselves embedded below to get a look at the water world and the new enemies Rayman and the gang will be facing in Rayman Legends when it releases in Australia and New Zealand August 29th (September 3rd in North America) for the Xbox 360, PS3, and Wii U.