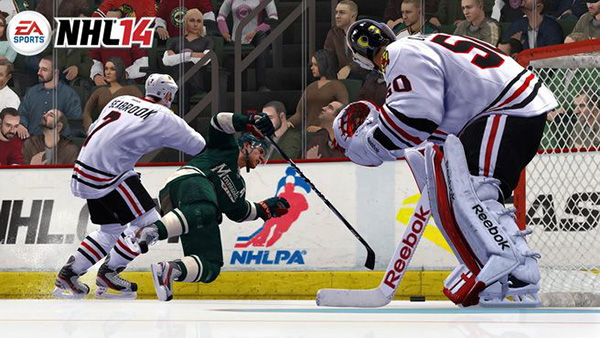 Announced last month, EA Sports have released the second of three gameplay developer diaries for the upcoming ice hockey game NHL 14 which you can check out below.
The video includes a first look at the One Touch Dekes introduction and improvements to True Performance Skating as well as behind-the-scenes footage of the game engine and technology being used in development.
One Touch Dekes is a new, more responsive deking system controlled only with the left stick and one-button. This apparently allows more moves and combinations with quicker reactions.
True Performance Skating is in its second year with NHL 14, introduced in the previous installment. It featured 1,000 new skating animations with quicker and smoother pivots and lateral skating.
NHL 14 will be released for the Xbox 360 and PlayStation 3 on September 12 in Australia and September 13 in New Zealand.