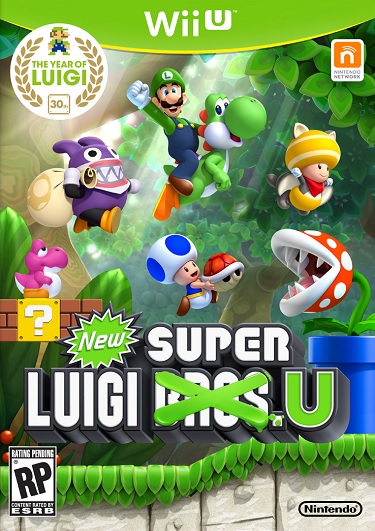 You may recall that "New Super Luigi U" was going to simply be some DLC for New Super Mario Bros. U, but it seems that it will now also be released as a standalone game. During their Nintendo Direct presentation the company announced that the game can still be downloaded as a cheaper add on, but it can also be purchased by those who never bought the original game thanks to this standalone release.
It is interesting to note that since Mario does not appear in the game at all, multiplayer players will have the choice of selecting Luigi, Nabbit, Blue Toad and Yellow Toad to choose from. Nabbit doesn't power up from items but he also doesn't take damage from enemies, making him quite a unique character.
As for the game itself, it offers 82 updated courses and will be sold for $19.99 as DLC on June 20th while the standalone version will be released on August 25th in North America and July 25th in Europe for $29.99.