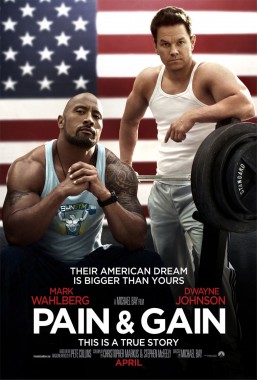 Paramount Pictures have released a brand new trailer for the hotly anticipated action comedy Pain and Gain, which stars Dwayne 'The Rock' Johnson and Mark Whalberg.
Pain and Gain is directed by Michael Bay and is based upon Pain & Gain – This Is a True Story which in and of itself was based on a true story. You can check out the very funny trailer for the film below, which features Australia's own Rebel Wilson in some very comedic scenes involving chocolate-covered raisins.
Be sure to check out the trailer for Pain and Gain below, the film is set to hit cinemas on the 8th of August, 2013.