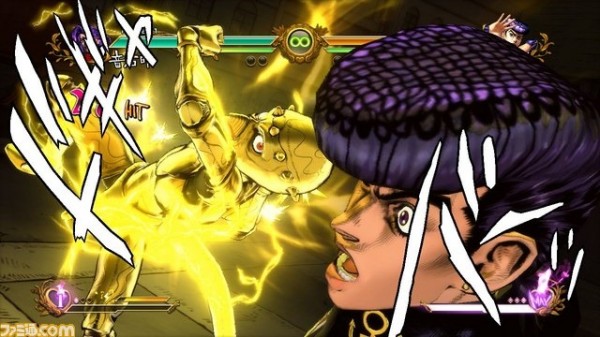 Famitsu has released a plethora of brand new screenshots for CyberConnect2's upcoming JoJo's Bizarre Adventure fighting game, JoJo's Bizarre Adventure: All-Star Battle.
The new screenshots feature several characters and locations from the fourth part of the JoJo's Bizarre Adventure series, Diamond is not Crash. Featured characters include recently revealed Koichi Hirose and Akira Otoishi, with their respective stands Echoes and Red Hot Chili Peppers.
You can check out the new screenshots featuring Diamond is Not Crash focus location Morioh Town and its various stand-user inhabitants below.
JoJo's Bizarre Adventure: All-Star Battle is slated to hit Japanese stores on August 29th exclusively for the PlayStation 3. Stay tuned for more on this upcoming title.
Source: Famitsu