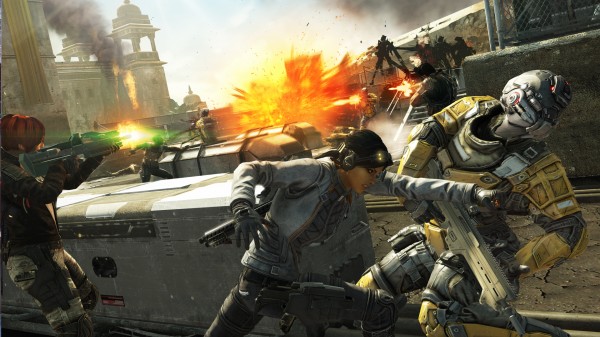 A new trailer from EA and Insomniac Games upcoming game four-player co-op game Fuse has been released.
This new trailer dubbed 'Fable's Vision' looks into the villains of the game revealing the rogue military corporation known as Raven's intentions with the alien energy source: Fuse. With the world facing imminent domination, it's up to the agents of Overstrike 9 to stop with before the worst can happen.
Not only sheading light on the game's story, the new trailer also showcases a few gameplay features and all four playable characters in action.
Insomniac Games' first multiplatform game on both Xbox 360 and Playstation 3, Fuse is set to be released in North America on May 28 and in Europe on May 31.