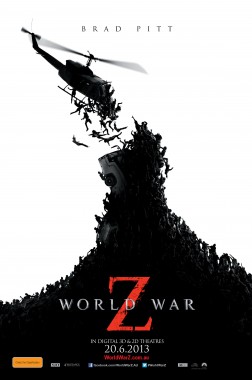 The Grammy-award winning band Muse will contribute to the soundtrack of Paramount's upcoming zombie-action film World War Z, starring Brad Pitt.
The tracks included come from their latest album 'The 2nd Law'. On top of that, the musicians will be performing in a special one-off concert live from the Horse Guards Parade Ground, St James' Park in London, England (Muse's home country) on Sunday, June 2nd, following after the world premiere of the film. You can read our first-hand impressions of a portion of the film we were previewed here.
Check out the accompanying announcement video embedded below. World War Z will be out in Australia cinemas on June 20th.