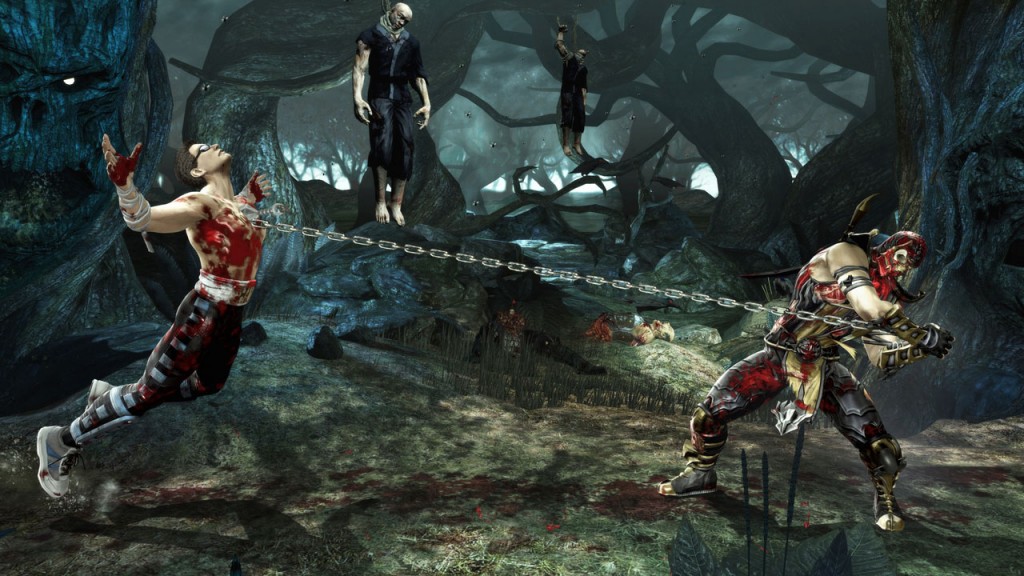 Australian Mortal Kombat fans can finally rejoice, as Warner Bros. Interactive Entertainment are extremely pleased to announce that Mortal Kombat: Komplete Edition (our review) is out now Down Under on the PlayStation 3 and the Xbox 360.
Mortal Kombat: Komplete Edition offers a content-rich version of 2011's acclaimed Mortal Kombat, which has sold more than four million units worldwide and was named 2011's Fighting Game of the Year by Game Informer Magazine, Spike TV Video Game Awards and the Academy of Interactive Arts and Sciences.
Mortal Kombat: Komplete Edition brings all the award-winning content together for the ultimate experience, delivering the original, critically acclaimed game along with all previously released downloadable content (DLC). The DLC includes fan-favourite warriors Skarlet, Kenshi and Rain, as well as the infamous dream stalker Freddy Krueger. The game also provides 15 Klassic Skins and three Klassic Fatalities (Scorpion, Sub-Zero and Reptile).
Creative Director at NetherRealm Studios, Ed Boon said;
The team at NetherRealm is thrilled to have the Mortal Kombat: Komplete Edition launch in Australia. The inclusive experience in the Komplete Edition delivers the adrenaline-pumping, action-packed fighting that sets the Mortal Kombat franchise apart.
Mortal Kombat: Komplete Edition is, infamously, rated R18+ and is finally available in Australia for $39.99 on the PlayStation 3 and Xbox 360.