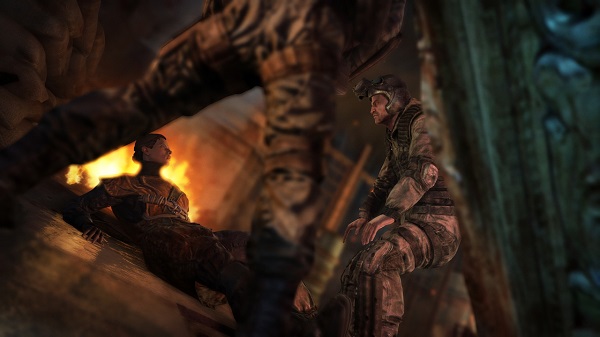 Metro: Last Light has come out and received some pretty high praise from us at Capsule Computers HERE, but with the retail release finally out that doesn't mean the folks at 4A Games don't have more to explore in the world. Which is why they and publisher Deep Silver have announced the Metro: Last Light Season Pass, which will include 4 DLC to add to the story, world, and game.
With 2 new single player experiences with "Faction Pack" and "Chronicles Pack" both focused on other Metro characters, the "Tower Pack" with all new solo challenges to face, and finally the "Developer Pack" to give the player new tools to explore the game world, the Season Pass also includes a new weapon in the form of the Abzats, a semi-automatic shotgun rifle. If that doesn't seem overpowered enough, the Abzats also has a secondary fire of 6 shells at once.
While the first DLC to be released will be the "Faction Pack" in June, players can get the Metro: Last Light Season Pass right now for 1200 MS Points on Xbox 360, or $14.99 (£11.99 / €14.99) on PlayStation 3 and PC. Those with PlayStation Plus however can get an additional 25% off until June 4th in North America (June 5th Europe and worldwide). Haven't picked up Metro: Last Light yet? Check out our review HERE.