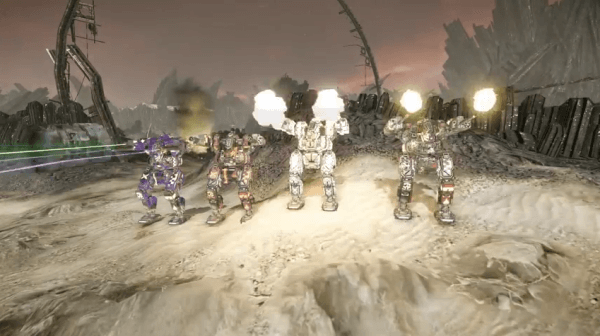 MechWarrior Online, the free-to-play competitive online battle simulator from Piranha Games, has unleashed a torrent of new content today. That content comes to with the Canyon Network map, Blackjack Mech, and more.
The Canyon Network map is set up to provide pillars, plateaus, and sharp valleys. It also comes with several new mechs, paints, and patterns to choose from in the MechLab. Snipers will enjoy the wide open new layout. You can check out the sneak peak video for it below.
On top of the new map, the Mechlab is putting out a new Mech of the Month – the Blackjack.  Be sure to check out the sneak peak for it below:
Other updates being released include the Jenner JRC-F Champion Mech, Cobra Camo Patterns, and faction logo medallions that actually hang and swing within your cockpit!
For more information you can check out the official website here. Also keep your eyes peeled for the Medium vs. The World challenge coming May 24th.