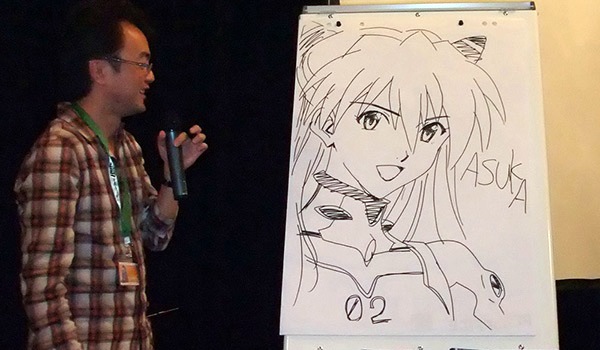 SMASH! has just confirmed that director Matsubara Hidenori will be attending the convention this year, joining Japanese voice-actors Masakazu Morita and Haruka Momoi on August 10.
Hidenori-san is also a famous character designer and illustrator for well-known classics like Neon Genesis Evangelion, Ah! My Goddess and Gankutsuou: The Count of Monte Cristo. It will be his first time visiting Australia, coinciding with the Evangelion Art Exhibition currently touring Australia's east coast.
"We want every guest panel to be distinctive in its own way," says SMASH! President Ray Elinon. "To have a celebrated artist-director attending SMASH!, fans can expect a live demonstration and a Q&A panel with Hidenori-san on the day. This is a great chance for aspiring artists to meet and learn from him."
The Sydney Manga and Anime Show is an annual, one-day convention that will be held on Saturday, August 10 2013. For more info, check out their official site.