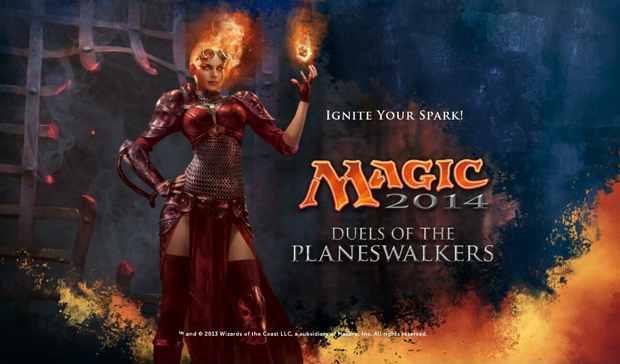 After being announced, Magic 2014: Duels of the Planeswalkers has been somewhat quiet, but it seems that the waiting game has paid off as Wizards of the Coast has just released two new features that will be coming to the game. The first feature is the inclusion of Sealed Play, which fans of Magic the Gathering's physical trading card game may already be familiar with. Giving players the option to face AI or other players using a pool of 84 sealed cards to simulate booster packs, Sealed Play's PvE will see players facing single-colored sealed decks in a six-deck ladder, until facing a sealed boss deck.
The other feature that was announced were the additions being made to the Slivers. Adding in 10 Sliver types, as well as Hive Stirrings to create Sliver tokens, the Slivers will surely provide for those fans that enjoy them and annoy those that can't stand them. The full list of Slivers being added are:
Sliver Construct
Predatory Sliver
Groundshaker Sliver
Megantic Sliver
Blur Sliver
Striking Sliver
Thorncaster Sliver
Battle Sliver
Sentinel Sliver
Bonescythe Sliver
Magic 2014: Duels of the Planeswalkers will be releasing for XBLA, PSN, PC, Android, and iPad sometime this Winter.