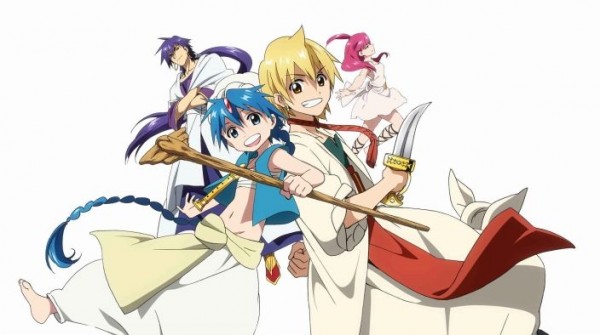 This week's issue of Weekly Shonen Sunday has dropped a pretty significant announcement for fans of the Magi anime series. The anime series' sequel has been listed as 'opening' in Fall 2013. This particular phrasing has lead many to believe that the sequel will not be a 2nd season of anime, but instead a theatrical follow-up.
A film is often referred to as 'opening' at the box-office, whereas a televised series is often referred to as either 'airing' or 'debuting'. It is worth noting however that the exact details of this sequel are not yet known and while the use of the term 'opening' does add weight to the speculation that the sequel will be a movie, it is just as possible that it could be a 2nd TV season.
As of now all that is known about the sequel to Magi is that it will 'open' in Fall 2013. Stay tuned for further updates on this developing story.
Source: Yaoran!