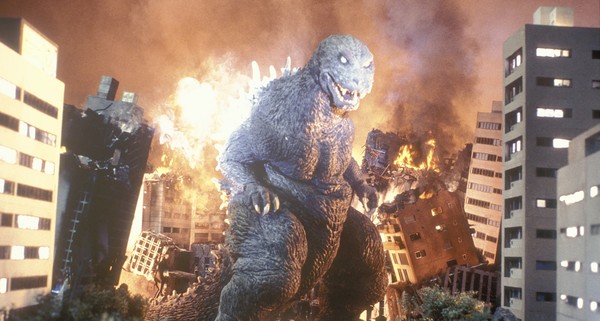 This month Madman Entertainment have some truly big releases coming. In particular Madman are reissuing several of TOHO's greatest films, including the granddaddy of them all, the one and only Godzilla.
In terms of Godzilla, fans can expect the long-awaited Godzilla: Millenium Collection which features 6 films spanning 1999-2004, each of which feature legendary enemies of Godzilla past brought back to go toe to toe with the toughest lizard on the planet. All of this culminates in the incredible ultimate rumble showdown between Godzilla and all of his foes in the final film, Godzilla: Final Wars.
Also slated for release this month are TOHO titles such as the complete Lone Wolf and Cub collection, The Samurai Trilogy and Weatherwoman movie 1 and 2.
Not only are there some great TOHO films hitting shelves this month from Madman, but there is also some great anime titles. Studio Ghibli's Kiki's Delivery Service will finally be getting the Blu-Ray treatment and Toriko will finally chow down down under with Toriko Collection 1.
For more information on Madman's May 2013 release line-up be sure to check out Madman's official website here.