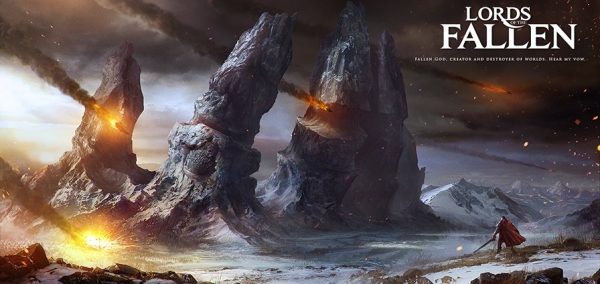 CI Games, a fast-growing international publisher and developer from Warsaw, Poland, announced their next title, Lords of the Fallen, today. Lords of the Fallen will be a challenging fantasy action role-playing game. It is being created for next generation consoles and PC, with a target release date in 2014.
Development of the title is being led by Tomasz Gop, who previously worked as the senior producer for The Witcher 2: Assassin of Kings. Said Gop,
"Our team is building Lords of the Fallen specifically for players who enjoy taking on huge challenges, where the odds are stacked against them. From the very beginning, Lords of the Fallen will intrigue and satisfy players' hunger to explore each corner of a brand new world, freely customize and build their own character and take down some of the most epic enemies ever seen."
Lords of the Fallen will feature advanced combat systems and robust class skill trees. It will be set in a rich fantasy world where the gods have failed mankind and a human named Harkyn will take on a quest to stand against a being known as the Fallen God.
For more information you can check out CI Games official website here or look them up on Facebook here.