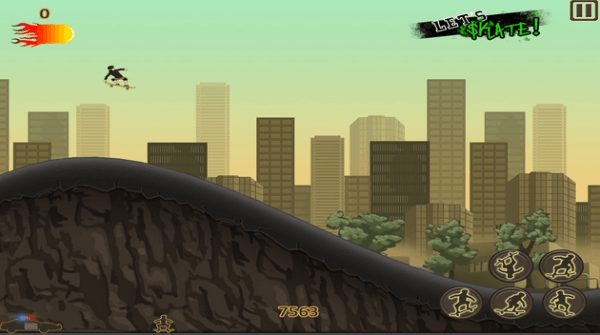 Immanitas Entertainment has released an action-packed skating game on iOS devices, 'Let's Skate', accessible to download from the App Store and free to play in German and English on iPhone, iPad and iPod touch today.
The thrilling ride consists of 40 challenging skateboard levels, where the player must speed on their board as fast as they can against time and the police to reach the next skate shop and successfully move on to the next stage.
Of course, the fun in all skating games depends on the ability to do awesome tricks and spectacular jumps with your skateboard during the wild chase from the police. 'Let's Skate' rewards players with the highest and fastest scores within each level completed.
Following a symphonic soundtrack, 'Let's Skate' includes 5 standard and 5 premium skaters to choose from, bonus points in the form of magnificent skateboard jumps, coins collected in each level and in-app purchases to power-up through levels.