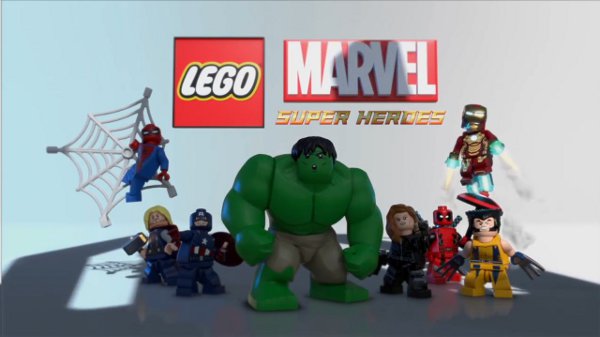 The last time there was any new information on Traveller's Tales Games (TT Games) and Warner Bros. newest addition to the LEGO series of games, LEGO Marvel Super Heroes, it was to show off the characters in their new LEGOfied forms. This was definitely great to see, as character designs are sometimes the most impressive thing about LEGO games, a zen of minimalism and flare.
What new information they have for players this month takes it to the next logical step, as a Sneak Peak Trailer shows more of the little guys in motion. Though as a sneak peak the trailer doesn't show much more than we've already known, as it focuses on the characters that were already confirmed, i.e. Spider-Man, Thor, Wolverine, Hulk, Deadpool, etc. The trailer does give a taste of the voice acting for LEGO Marvel Super Heroes though, which players can check out just below.
Brief but informative, really the only question the trailer leaves is, was the narrator just a narrator or in fact Nick Fury? Anyway, Stark is correct about needing a bigger team to take on the threat they'll be facing (Galactus much?), which luckily LEGO Marvel Super Heroes will feature a roster of 100+ characters to play as when it releases in Fall (or Spring in Australia) for the Xbox 360, PlayStation 3, and Wii U consoles; Nintendo DS, Nintendo 3DS, and PlayStation Vita handhelds; and last but not least PC.