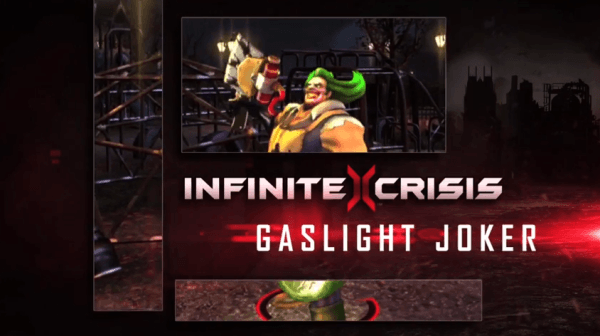 Infinite Crisis, the upcoming multiplayer online battle arena (MOBA) from Warner Bros and Turbine, has released another character profile video. This time we get to take a look at the Gaslight Joker!
Gaslight Joker is one nasty, fetid looking dude,  grotesque in his own way. He's considered the Age of Invention's most infamous serial killer. He'll wade deep into fights with a cleaver and ham, often followed by a swarm of ravenous rats. He's a beefy close-range damage dealer that can soak up some damage too.
For the full breakdown on Gaslight Joker, be sure to check out the official video below. If you're interested, be sure to head over and sign up for the closed beta. You can also check out their official website here.