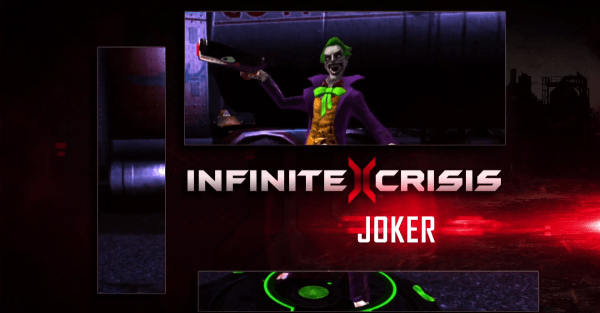 Beginning today, the multiplayer online battle arena (MOBA) game known as Infinite Crisis enters its closed beta testing phase. A select few players of those who entered their name in the hat will get to experience the DOTA-type game from Warner Bros. Interactive and Turbine.
Infinite Crisis features DC Comics heroes and villains. To help kick off the open beta, The Joker's Champion Profile video has been released. The Joker will have access to exploding dolls, boxing-glove-covered rockets, and more. The master of turning innocent props into deadly traps will be ready to rock against any foes he faces!
Potential players interested in checking out the beta should head on over to their official site and sign up today! Also remember to check out The Joker's official trailer below!