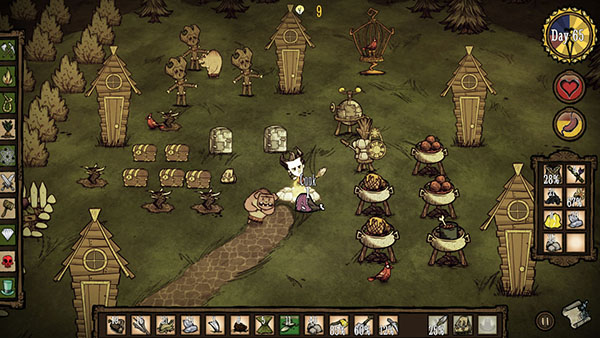 Unique indie survival game, Don't Starve, is getting a bunch of new tweaks and changes based on community feedback since its launch.
In particular, the boffins at Klei Entertainment are adding new settings for experienced players that speeds up early gameplay. This gives players, who know how to survive the first in-game week, a quicker start in a more challenging world.
The preset offers you an assortment of random items and crafting materials at the start of your game. In addition it configures the user-changeable sliders on its own to make the game more difficult and even adds some harder areas that were only in adventure mode before.
Finally, apparently some players couldn't find adventure mode as easily as the devs would have hoped. The Divining Rod is now a craftable item, rather than findable, and include a description that gives players the hint of its usefulness to escape.