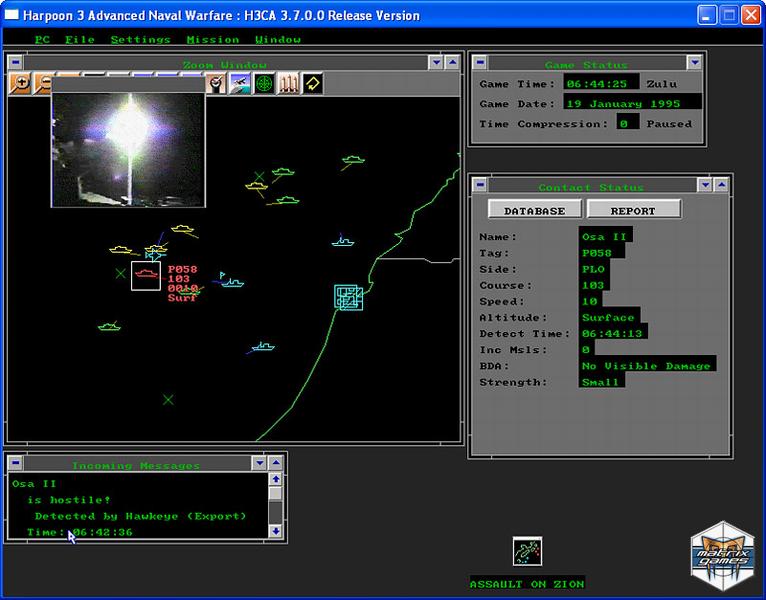 Matrix Games and Advanced Gaming Systems have released the latest patch to the game Harpoon 3 Advanced Naval Warfare, bringing the game to version 3.11. This latest update, not only fixes a large amount of bugs and gameplay, but also brings existing players up to the same level as the Ultimate Edition players.
To quote the Press Release:
[…]As far as stability and polish, it does bring existing Harpoon 3 ANW customers up to the Ultimate Edition release level for free!
Harpoon 3 is a PC game where players do battle in naval and aerial warfare. The game features both single and multiplayer campaigns based on several scenarios influenced by what-if versions of battles inspired by history.
Be sure to check out the official website and the official forum for more info.