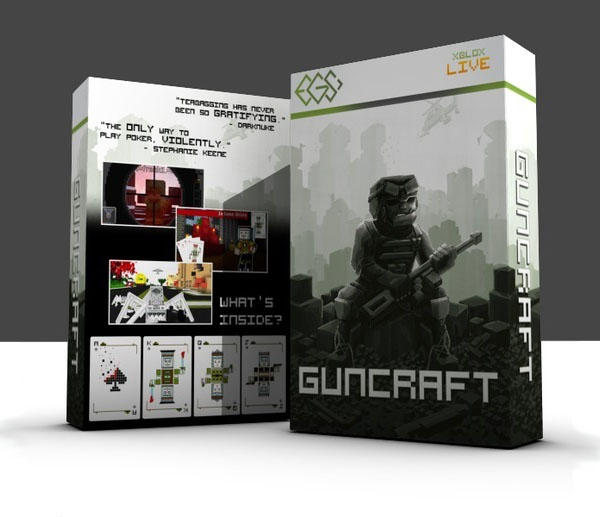 Exato Game Studios is returning to Kickstarter with a new Guncraft project. The new Kickstarter project seeks to raise $10,000 dollars to produce a deck of Guncraft themed playing cards. The high quality deck is being manufactured by the United States Playing Card Company who already manufacturers decks for trusted brands like Bicycle and Bee.
The card's four suits sport a pixelated design with the classic face cards themed like Guncraft characters called Crafties. When the deck of cards is flipped through quickly in order, an animation of a tank firing at a Crafty behind cover becomes visible. Buyers of the deck will also receive an exclusive in game DLC that will provide playing card themed skins.
Guncraft is currently in open beta. The game has a Steam Greenlight page and are currently looking for votes.