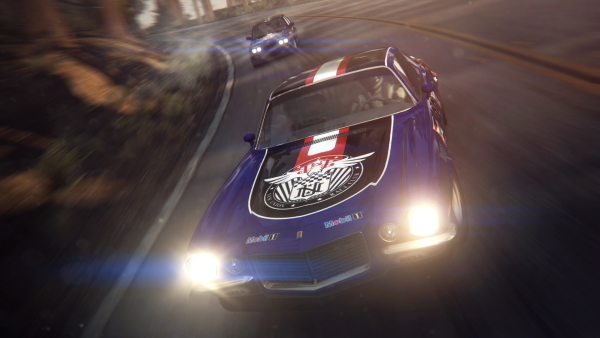 Codemasters otherwise known as the undisputed masters of realistic racing video-game experiences, have released a brand new trailer for GRID 2 showcasing the legendary Indy 500 IndyCars, which will be part of special downloadable content for the game called the IndyCar Pack.
The trailer which can be seen below reveals the IndyCars as they race at the world famous Indianapolis Motor Speedway. All of this content will available as part of the GRID 2: Race Day Special Edition which is now available for pre-order on Amazon.co.uk.
According to Codemasters the following content is included in the GRID 2: Race Day Special Edition:
The IndyCar Pack – featuring two extra routes at the Indianapolis Motor Speedway Circuit plus the Dallara IndyCar and Indy 500 Pace Car liveries for the Chevrolet Camaro SS and Corvette Z06 Centennial Edition

The GTR Racing Pack – featuring the stunning Nissan GT-R SpecV and all five routes around the Yas Marina circuit in their day time configurations.
GRID 2 will finally makes conclude its long road to release at the finish line on May 31st, 2013. The game will be available on PlayStation 3 and Xbox 360.