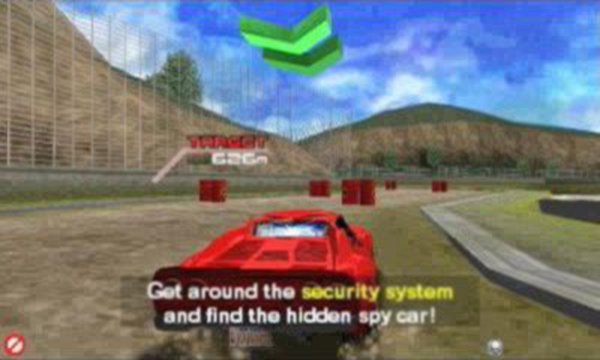 It seems European fans of the action driving genre may be interested in the game that Ghostlight will be bring over from Japan. Originally released as Roundabout 3D: Drive Impossible, the game will be coming to the Nintendo 3DS eShop as Crash City Mayhem.
Developed by Rocket Company, Crash City Mayhem puts players into the driver's seat of a variety of vehicles as they cause mass destruction trying to take down terrorists. With vehicles ranging from mopeds, to supercars, to tanks, players will be able to drive and explore a wide assortment of locations, such as across rooftops, through sewers, inside buildings, and on rail tracks. Through the various missions, players will be able to unlock various vehicle upgrades in addition to other secret items.
Players that are interested in checking out Crash City Mayhem will be able to purchase it from the Nintendo 3DS eShop when it releases May 9th for £17.99 (€19.99).