Rockstar has released four more Grand Theft Auto V screenshots, showcasing the various activities we can expect to be doing when we finally get our hands on the game.
One new feature, and one that they're hyping up quite a bit, is the ability to explore underwater. A new screenshot shows off scuba diver swimming underwater with a submarine, next to what looks like the remains of a sunken ship.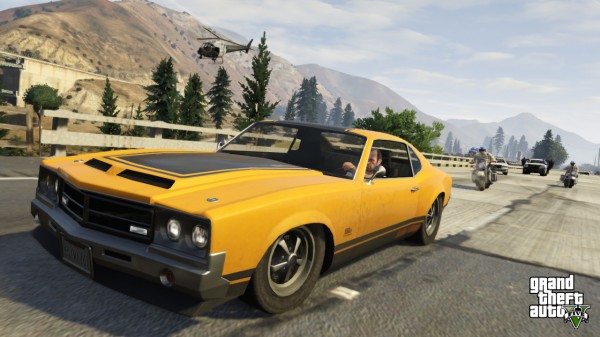 The game's new protagonists also get a feature with Franklin evading police on a dirtbike, and Trevor on the run from motorcycle Cops in a revamped Saber GT. Yes indeed, motorcycle police make their return to GTA after their absence in 2008's Grand Theft Auto IV.
Grand Theft Auto V is set to be released on Xbox 360 and Playstation 3 on September 17.