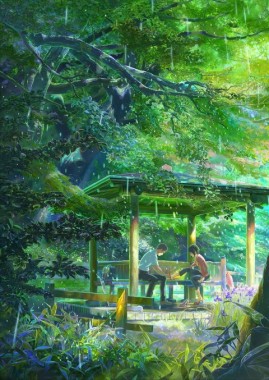 The first 5 minutes of Makoto Shinkai's highly anticipated The Garden of Words anime film has made its way online. The film recently saw its world premiere take place at the Gold Coast Film Festival, which Shinkai himself attended.
The Garden of Words has also recently been licensed for distribution by Sentai Filmworks, who previously released Shinkai's Children Who Chase Lost Voices film. Children Who Chase Lost Voices was part of Madman Entertainment's REEL Anime Festival last year, be sure to check out of review of it here.
You can view the first 5 minutes of The Garden of Words below, for a little bit of a taste of what to expect from Shinkai's latest work.