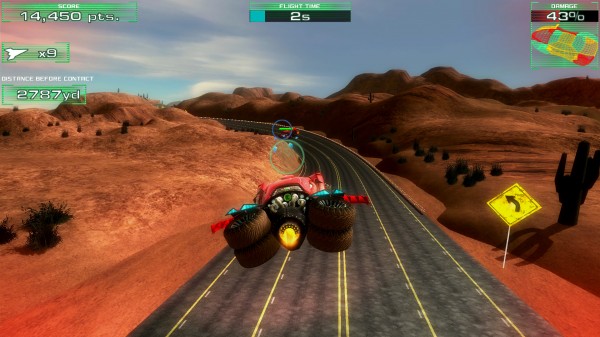 The 1988 video game Fire and Forget lives again! Anuman Interactive released the series reboot today on iTunes. The Mac, and PC will be posted later tonight. The Android version of the game will be released tomorrow. The game is being published under Anuman's new Joystick Replay brand.
Originally released for the PC, Amiga, Commodor 64, and Amstrad, Fire and Forget is a post apocalyptic shoot em up driving game. The reboot follows in its predecessor's footstep, starring the Thunder Master III car. Players will zoom across the destroyed landscape to stop the evil Captain Nucleo's scheme to destroy cities with a nuke. The Thunder Master III can be customized with a variety of items, can fly short distance, and destroy barriers with a variety of on board weaponary.
Fire and Forget: The Final Assault is priced at $1.99 for iPad, iPhone, and iPod Touch on iTunes. It will be available soon on Android for $1.99 and on Mac/PC for $9.99.