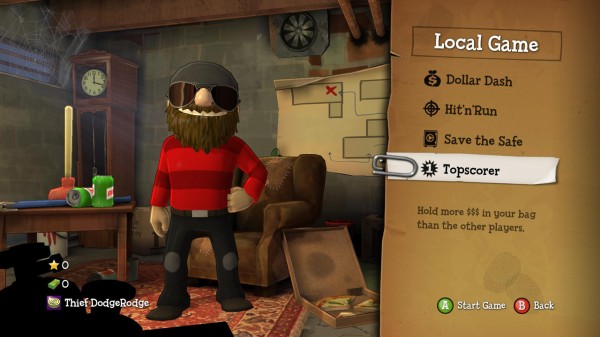 Dollar Dash proved to be quite the enjoyable little romp when it released earlier this year, and now things are set to improve even more as the new "More Ways To Win" DLC is now available on all platforms for just $2.99 (or 240 MSP).
This DLC allows players to take advantage of new shop content and experience a new game mode, which is a pretty good deal if I must say so myself.
Here are some more details:
Topscorer is a fast-paced and fiercely competitive game mode, which will crown winners after they have collected $1,000 and have successfully fended off their opponents for 60 seconds once the countdown for victory begins. With no bank to deposit cash, players will have to use every tactic in their arsenal to ensure a triumph over their opponents.

In addition, new in-game shop content, such as a mighty new victory dance to show your strength, goofy cosmetics like the cool Crew Cut, and in-game icons will be made available through "More Ways To Win."
You can pick up the DLC today, as More Ways to Win is live on the XBLA, PSN, and PC. Check out the new screenshots below.