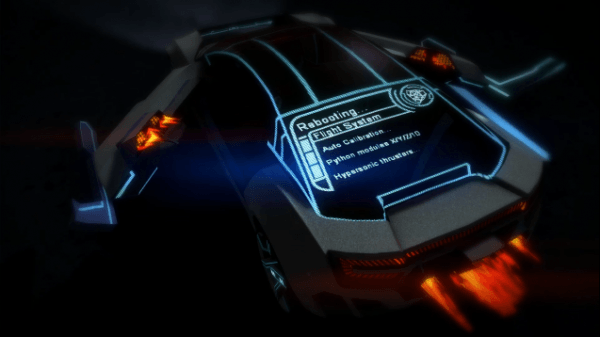 Distance, an in-development PC action survival racer from Refract Studios which mixes intense arcade racing action with an open, explorable and atmospheric world, was approved for Steam release via Greenlight recently. Funded through Kickstarter, the project is currently in the Pre-Alpha stage of development.
The player gains control of a unique, futuristic vehicle that can boost, jump, and even fly around the neo-apocalyptic cities that constitute the tracks. However, the environment appears to be more than just for show, as players will also be able to uncover pieces of the world's history as they progress. Refract's Team Nitronic summarized this title's creative origins and direction in their Greenlight press release:  "In short, it's Trials Evolution + Rush 2049 + Halo + Tron: Legacy."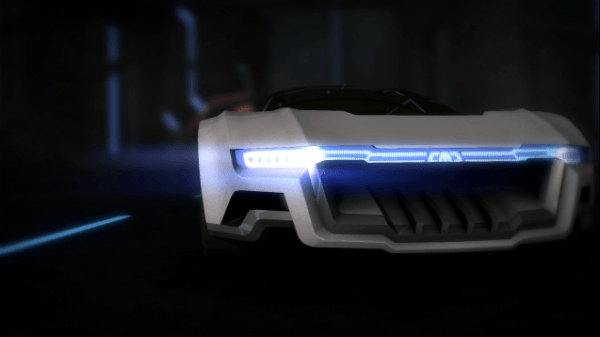 The gameplay will be fast, unpredictable and will certainly require reflexes. Obstacles decorate every route and adaptability is an absolute must for players here. Instead of the traditional racing model of laps on a loop, players must simply make it to the end, by any means, in the quickest time. Players are encouraged to make use of their vehicles' abilities, such as taking a short-cut via the side of a skyscraper, as you do.  Multiplayer will be available with this one and makes for a very neat and intriguing package.
The game is a self-termed 'spiritual successor' (a nod to System Shock, of which I approve) to Team Nitronic's multi-award winning title Nitronic Rush, which was created with the help of eight others during the team's attendance at DigiPen Institute of Technology. Awards were given based on Nitronic Rush's innovative mechanics, visual style, audio design, and atmosphere.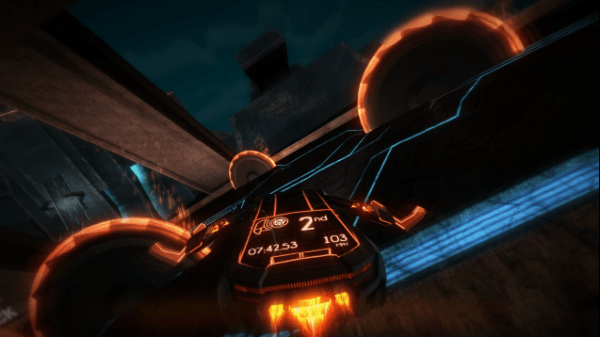 Features Will Include:
Multiplayer:

LAN, Online, and Split-Screen in a variety of modes, such as Classic Race, Tag, Capture The Flag, Stunt, and more.
Level Editor and Modding Tools: A powerful, user-friendly in-game level editor. A strong focus will also be placed on modder support.
Exploration: Picking up from where Nitronic Rush left off, explore the signature environments Team Nitronic is known for, but in greater depth than ever before.
Visuals and Atmosphere: Using the Unity engine (whereas Nitronic Rush was built from scratch) allows for more visual fine tuning, creating a unique look to complement a unique world.
Dynamic Soundtrack: A new dynamic, ambient/electro soundtrack courtesy of Jordan (aka TORCHT) – who composed the soundtrack for Nitronic Rush,
Controller support: Support for Xbox 360™ controllers, keyboard, steering wheels and various other gamepad types, alongside the offering of re-mappable key configurations.
Check out the latest Pre-Alpha gameplay teaser below. Also, check out the developer's Twitter and Facebook for updates.