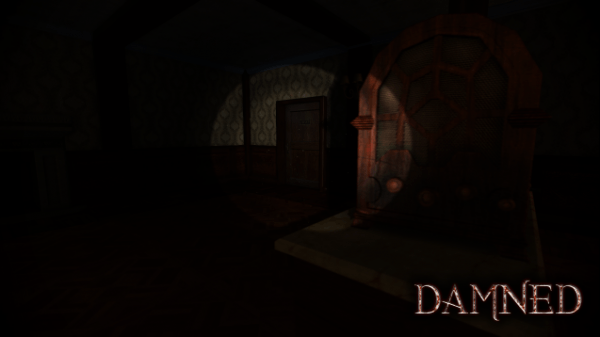 9heads Game Studios started their new Indiegogo campaign for Damned. The studio previously released the 3d puzzle game Vitrum.
Damned is a five person co-operative and competitive horror game. Four players take on the role of survivors trapped inside a haunted hotel while the fifth player takes on the role of the monster attempting to murder the survivors. The survivors must find keys and other items to aid their escape while the monster switches between its ghostly form to scare the daylights out of the survivors and its beastly form to do the actual killing. The location of the objects, final objectives, and some non player controlled scares are randomized, creating a new experience for the survivors each time.
9heads hopes to use raise $54,000 to complete the first floor of the hotel. Check them out on Indiegogo and on Steam Greenlight.