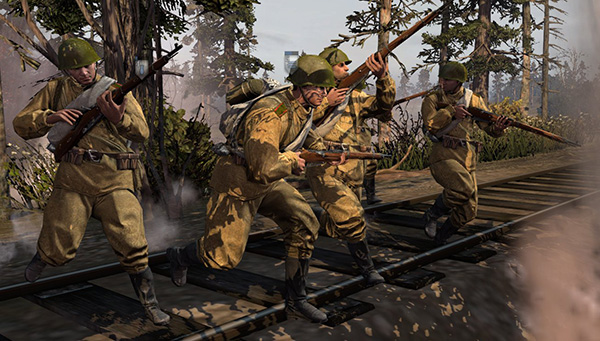 A surprising new story trailer has been released for Company of Heroes 2, introducing the characters of the real-time strategy game for the PC. The trailer depicts the views of a war-weary Russian soldier in a theatre of war deemed as the largest and most brutal in human history.
In light of all the multiplayer coverage Relic has showcased over the last few months, we almost forgot they make some damn good singleplayer stories too as we saw in its predecessor and the Dawn of War series.
Set in 1941, Company of Heroes 2 covers the rarely depicted Eastern Front of World War II as Nazi Germany launches Operation Barbarossa upon the Soviet Union, which saw well over 14 million military casualties after four years of fighting.
Check out the trailer below for a first glimpse of the game's campaign. Come June 25, we'll see whether they can provide a worthy, personal perspective of a Soviet Red Army soldier in a cold and pragmatic conflict.
SEGA have recently unveiled a Red Star Edition of the game, containing extra digital content, available to pre-order now.