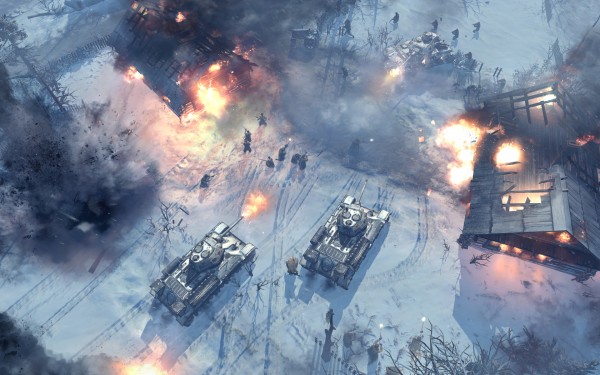 With less than a month to go, Company of Heroes 2 seems to be on a trailer frenzy with the single player trailer released just last week. Now the sequel to Company of Heroes is getting another trailer from developer Relic Entertainment and publisher SEGA, this time focused on commanding troops instead of entrenched with them.
It's not hard to see why Company of Heroes 2 is focusing their trailer on its strategy and command gameplay with how over abundant FPS style games have become. Plus the trailer does show off a little bit of things players can't find many other places, land-to-land missiles for example, though it would have been nice to see some actually commanding in addition to all the pretty graphics.
Players can watch the trailer for themselves embedded below to prepare for the release of Company of Heroes 2 for PC on June 25th, 2013 when players will be able to try their hand at commanding troops for themselves.