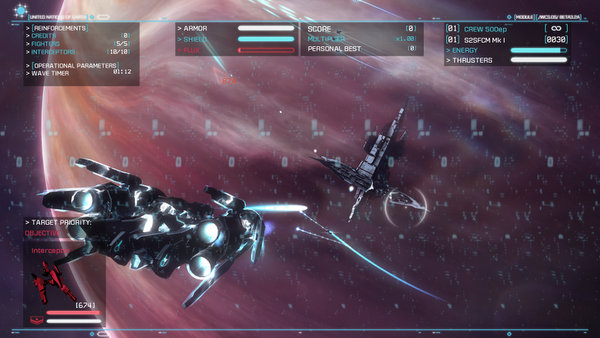 Welcome to CC Indie Spotlight, our brand new YouTube series. Senior Editor Jamie Laike Tsui demos the latest and the greatest of indie gaming,
Today we have Born Ready Game's arcade score chaser Strike Suit Infinity for Windows. The game is based on its campaign based older brother Strike Suit Zero. Players face off against  endless waves of enemy ships in 18 rounds. There are three Strike Suits to choose from, vehicles that can seamlessly transform from space ship to humanoid mecha. They were all designed by veteran mech designer Junji Okubo.
Strike Suit Infinity is available on Steam for $6.99 USD. Want to find out more? Be sure to read our review for more information about the game.