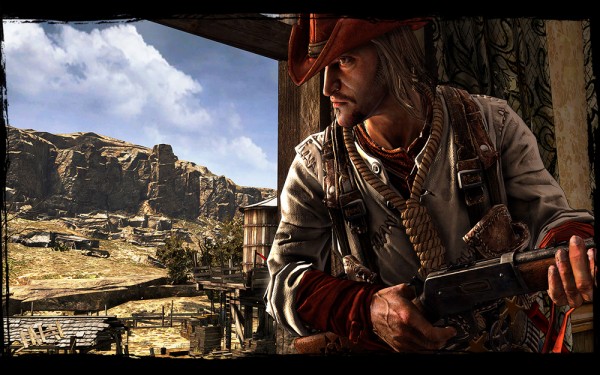 Ubisoft have just released a character trailer for player protagonist Silas Greaves in the upcoming Techland-developed Call of Juarez: Gunslinger.
The video, entitled "The Story of Silas Greaves", features a folk-song – not unlike those speaking of legends from the past such as Billy the Kid – proclaiming Greaves to be "a man legends fear…a four-holstered reaper, crying bullets for tears." You can view the trailer embedded at the bottom of this article.
Also check out the reveal trailer here. The game comes out on May 22nd for XBLA (1200 MS Points), PSN and PC digital ($17.95), with special pre-order bonuses for an exclusive Uplay edition. There will also be a physical retail copy for PC owners who want something tangible, released the next day on May 23rd.