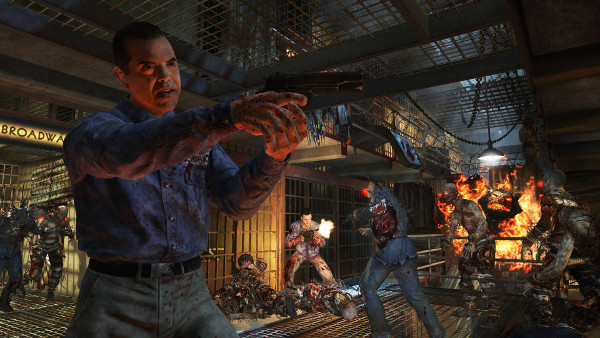 Have you been waiting with baited breath for Call of Duty: Black Ops 2 Uprising? Xbox owners have already had their grimy hands on the pack for a while and now other platforms can get in on the love.
This slab of DLC is more than just a lump of maps. Not to say there aren't maps, this package includes 4 new multiplayer arenas. From the volcanically active Magma to the Glastonbury with guns like Encore all the way through to Vertigo and Hollywood back lot classic Studio, there are heaps of new face shooting environments to dive into.

A whole new zombies segment is included in this game. Mob of the Dead brings together some of film's greatest gangsters in Alcatraz prison. Featuring Ray Liotta, Michael Madsen, Chazz Palminteri and Joe Pantoliano, this Zombies spin off will follow the exploits of 4 prisoners stuck on an island full of zombies.

The game costs $20.95 and is available now. If you can't wait for it to download you can check out some fresh screenshots below and video trailer below.