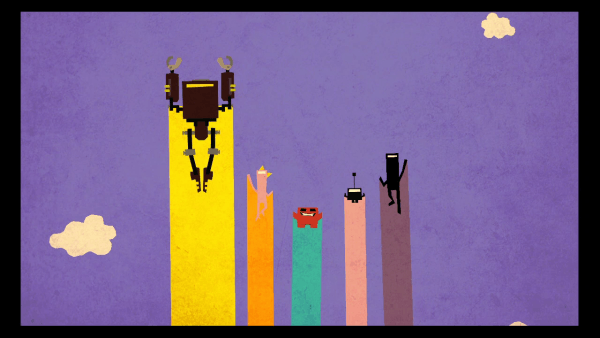 Gaijin Games, the independent team behind the BIT.TRIP series of games, have announced that their newest game, BIT.TRIP Presents…Runner2: Future Legend of Rhythm Alien, has finally made its way to countries outside the US (and the European eShop). Originally released in the United States in February, Runner2 has been a long time coming for fans of the franchise in other territories.
If you enjoy rhythm games and haven't already done so, you should, without a doubt, give Runner2 a look. As of today the game is available via Xbox Live in Germany, Australia, New Zealand, and Japan.
The game is rated "USK 0" in Germany, "G" in Australia, "G" in New Zealand, and CERO A" in Japan. It costs 1200 Microsoft Points. If you're not sure whether you want to pick it up, be sure to check out our review for more info.