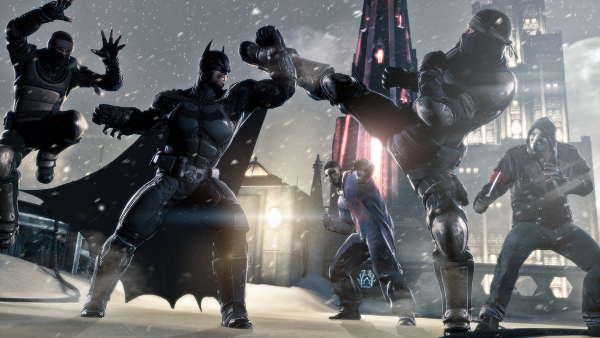 The Arkham franchise set a new standard for video game adaptations. Christopher Nolan struggled to explore Batman's relationships with other people with as much clarity as the previous two games did. Even the voice actor who plays Batman has a following. Today Warner Bros Interactive and DC have given us another reason to get excited about this universe again.
The trailer shows us a new villain in Deathstroke. He's got a similar physicality to Bruce in this clip and some crazy skull mask dudes backing him up, so he's definitely brutal. If you pre-order the game you'll even be able to play as him in the challenge modes before any one else can. Isn't that neat?
They've also posted more pictures from the game online which we've put below for your viewing pleasure. You can also watch the new trailer marginally lower.