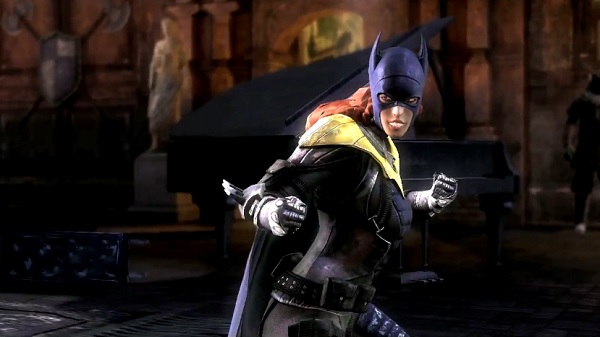 Previously announced DLC character Batgirl has finally arrived for Injustice: Gods Among Us. After an update was released to do some minor fixes and prepare for the release of Batgirl today, players should be all set to take control of Ms. Gordon as she takes to the fight to side with either Superman or Batman.
Not so familiar with the history of Batgirl? Well, no worries, as developer NetherRealm and publisher Warner Bros. have released a trailer to cover the history of Commissioner Gordon's own pride and joy. Those already familiar with Barbara's story needn't worry about how she'll fair against her superpowered foes either as the game sees her having fully recovered and back in the cape.
Players can watch the History of Batgirl trailer embedded below and purchase the Batgirl DLC character for Injustice: Gods Among Us today on Xbox 360 for 400 MS Points, while those on PlayStation 3 will have to wait one more day to purchase it on the PSN Store for $4.99 (£3.99).