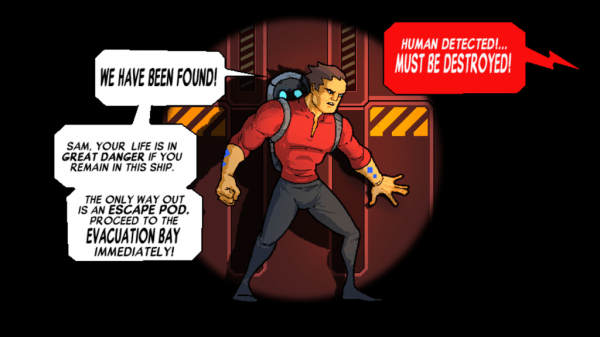 Fans of the old school side-scrolling shooter should be sure to check out indie developer Vanni del Moral's new game, Bad Bots. Thanks to Digital Tribe Games and IndiePub Entertainment, Bad Bots will be making it's way to both PC and Mac through Steam on the 17th of this month.
Take control of Sam McRae as faces a horde of killer robots bent on destroying all the humans aboard the space ship "Titan Hauler". In the campaign, Sam will have to find his way through 170 rooms, filled with over 2000 robots with 7 bosses that need taking care of. Unfortunately, Sam is the only human left alive, so the only aid he'll be able to find are the 8 weapons he'll be using to send those robots to the trash heap. Additional features include 3 challenge rooms to face, 14 achievements to earn, and full implementation of controller support and Steam Big Picture.
Players wanting to find out more about Bad Bots before it reaching Steam May 17th, can click on the images in the gallery below to see some full sized screenshots as well as watch the trailer embedded below that.