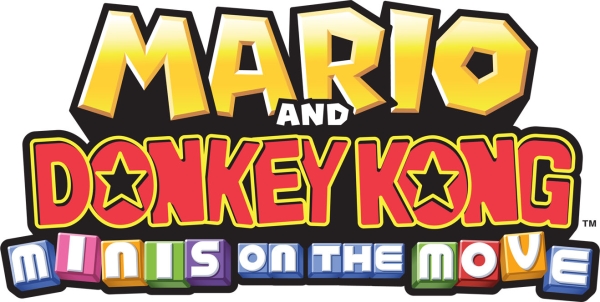 The Big N is packing some heat this week with its Australian and New Zealand-based eShop releases.
Most notably, Mario and Donkey Kong: Minis on the Move, a game where puzzles abound when the Mario Toy Company and Donkey Kong come together!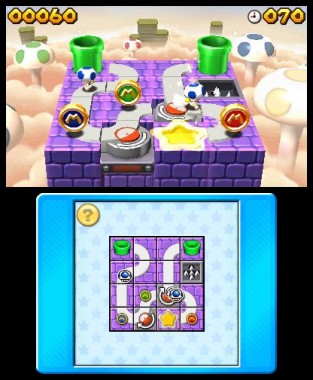 Out on the Virtual Console this week are the classics Solomon's Key and Xevious. Also be sure to check out Wrecking Crew on the 3DS Virtual Console.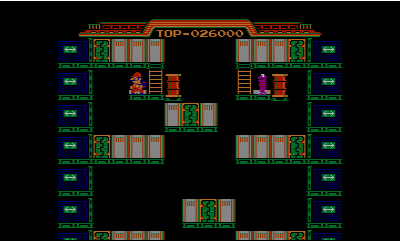 Also don't forget to check out the Wii U price drop of the week with Fist of the North Star: Ken's Rage 2 and the special offer on Chasing Aurora.
Here's the full eShop listing:
Title

Platform

Available on

Price Point

Mario and Donkey Kong™: Minis on the Move

(Nintendo)

Nintendo 3DS
(Download Software)

Nintendo eShop from 10/5/13

AUD$13.00 (NZD$17.00)

Game Description: After yet another huge success with the theme park in Mario vs. Donkey Kong: Mini-Land Mayhem!, the Mario Toy Company decides to host a Mini Toy Carnival this year. This time, however, Donkey Kong has joined with Pauline to run a game arcade inside the carnival. Mario and Donkey Kong: Minis on the Move is a charming single-player puzzle game set in the Mario vs. Donkey Kong universe. Several Mario-universe characters appear in this game and of course you will meet Mario and Donkey Kong represented as mechanical clockwork toys. This game features a simple-to-use Create & Share mode which allows you to create your own content that you can share with your friends. Can you help Mario and his friends in this great puzzle game?

Reel Fishing® 3D Paradise Mini

(NATSUME)

Nintendo 3DS
(Download Software)

Nintendo eShopfrom 10/5/13

AUD$5.20 (NZD$6.80)

Game Description: Reel Fishing® 3D Paradise Mini offers a fun and challenging experience for novice fishers and master anglers alike. Put your skills to the test as you must complete over 20 missions in a variety of different fishing locals. Each fish looks and moves so much like the real thing, it's the closest you can get to real-life fishing without putting on your waders! Choose from a variety of lures to attract and hook the game's numerous wily fish. Do you have what it takes to become the next great Fishing Master!

Wrecking Crew
(Nintendo)

Nintendo 3DS
(Virtual Console)

Nintendo eShopfrom 10/5/13

   

AUD$5.20 (NZD$6.80)

Game Description: In NES classic Wrecking Crew, Mario and Luigi swap their plumber's caps for hard hats as they take on the role of demolition engineers! One or two players must demolish every obstacle in each enemy-infested level, while working out the most destructive route through the networks of ladders and scaffolds. Wrecking Crew also includes a mode for designing your own levels. This Virtual Console version also features the ability to save your creations, which was not possible in the NES original.

The Beet Party: UnderWaterMelon
(Redrover)

Nintendo 3DS
(Download Video)

Nintendo eShopfrom 10/5/13

AUD$1.30 (NZD$1.70)

Video Description: The Beet Party is a series of 3D short videos available for download on Nintendo eShop. The two-minute interstitials target four to six year olds and follow the adventures of the five coolest beets around as they explore, experiment, celebrate and communicate with beat-boxing sounds when something new arrives in their fridge. In UnderWaterMelon, a giant watermelon is placed in the fridge which causes some major space issues with the Beets.

Color Commando
(CIRCLE Ent.)

Nintendo 3DS
(DSiWare)

Nintendo eShopfrom 10/5/13

AUD$2.60 (NZD$3.40)

Game Description: Color Commando is a new and very cool puzzle platform game. In this game you get to hunt for
treasure! However, many evil color monsters are blocking your path! Pick up color blobs and try to outsmart the monsters! In each level, color monsters will block your path and try to grab you! So what can you do against this? Collect paint blobs that are spread out over the level. You can use a paint blob to paint a big paint-spot on the world. If a monster of the same colour comes into contact with the paint-spot, the monster will dissolve into the spot. When this happens the monster cannot harm the player! The game starts out easy enough, but before you know it you are surrounded by many different types of color monsters in all different colours! There are five worlds, each with four normal levels and one star level. You can unlock the star level by getting all the treasure in the other four levels!

Solomon's Key

(TECMO KOEI GAMES)

Wii U
(Virtual Console – NES)

Nintendo eShopfrom 10/5/13

AUD$6.50 (NZD$8.50)

Game Description: To save his world from demons, Dana the Wizard goes on a dangerous quest to find Solomon's Key and seal the monsters away. An audacious mix of action game and puzzler, Solomon's Key was one of the toughest challenges on the NES, but also one of its most endearing adventures. Combine logic and reflexes to unravel the mysteries of each room. Bright minds are needed to unlock its secrets, and only a few have been deemed worthy of seeing all the different endings. Will you be clever enough?

This is the US version of the game.

Xevious™

(NAMCO BANDAI Games)

Wii U
(Virtual Console – NES)

Nintendo eShopfrom 10/5/13

AUD$6.50 (NZD$8.50)

Game Description: Take control of your Solvalou fighter and strike deep behind enemy lines to destroy the Xevious forces! Use missiles against airborne enemies and bombs against ground-based targets, and watch out for the colossal floating fortress. Xevious is considered one of the forefathers of the vertical-scrolling shooter genre. Featuring unique enemies, a variety of environments and many hidden gameplay features, it's an all-time classic that still gets the pulse racing! 

This is the US version of the game.


Permanent Price Reductions

Title

Platform

Available

Price

Fist of the North Star: Ken's Rage 2
(TECMO KOEI GAMES)

Wii U
(Download Software)

Nintendo eShopfrom 10/5/13

AUD$79.95 to AUD$69.95 (AU only)

Special offers

Title

Platform

Price

Available

Chasing Aurora

(Broken Rules)

 

Wii U
(Download Software)

Nintendo eShop from 10/5/13
until 16/5/13

AUD$15.60 to AUD$7.80
(NZD$20.40 to NZD$10.20)